We discussed the themes we found in Frindle.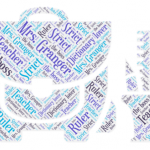 We described a character from Frindle. 
Nick was nervous about giving his report; all the information was jumbled in his head. In 7th period Nick was called to give his report right away. Nick started to give his presentation. The presentation was 12 minutes long and Mrs. Granger was the only one interested. After 18 minutes, Mrs. Granger stopped him. The […]
EXAMPLE Bud's luck changed dramatically throughout the book. In the beginning, Bud's luck seemed to be bad. For example, we know that his mom died and that he was in a orphanage then, sent to a few foster homes. The last foster home he went to was the Amos'. Bud's luck here was rotten. Bud […]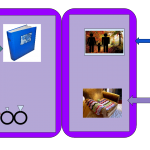 We read Bud, Not Buddy. He carried a suitcase. This is what I would put in mine.
Tuesday, December 2, 2014 Dear Diary, Today Monty and I woke up bright and early. We didn't want to disturb anyone so we turned on our TV and watched The Adventures of Peter Penguin. We love that show! The penguin is always up to something. After lunch mom let us play in the backyard. […]
We are practicing creating maps using Google.