We are practicing creating maps using Google. 
Yup, I said it. Today was the best first day I've ever had! First Thing: All the students showed up, excited about their first day of 5th Grade. We started the day with a class selfie! Team Building/Collaboration Who says we can't begin collaborating on Day 1? In the name of collaboration and team work, […]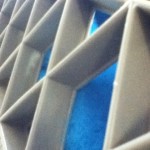 We have started video taping our morning announcements. That's right, we now have a News Show called KCAM Morning News. That's why our school ROCKS! KCAM Morning News 2-27-14 from Lisa Nowakowski on Vimeo.
If you have been to a Google Summit or other Googley type event, you have most likely witnessed a Demo Slam. For those of you who have not, a Demo Slam is where a presenter (anyone really) is given 3 minutes to show off their coolest, geekiest, most interesting tech 'thing'. I have seen Demo […]
Recently we have been working on solving word problems and fractions. This week the students have been annotating those word problems and working in groups. Here is an example of an alternative assessment. The students used a small hand-held camera and recorded their thoughts. Bravo students! GEDV0020 from Lisa Nowakowski on Vimeo.
Well, today was Day 2 (178 more to go). Yesterday we began writing down our class rules. I began typing them into Google Docs and in the end shared the document with all the students. One rule the students came up with was No Hats In The Class. Now normally, I'm not too fussy if […]
Earth recycles. A PSA by Amy
Here is a problem for you: Let's say that you know your friend took money from someone in your classroom. We're not talking a dollar or two (although that's not right either), we're talking like $20. I know, that's a lot! Maybe that friend is telling you that you better not tell. Maybe your friend […]