Archives by date
You are browsing the site archives by date.
Tuesday, December 2, 2014 Dear Diary, Today Monty and I woke up bright and early. We didn't want to disturb anyone so we turned on our TV and watched The Adventures of Peter Penguin. We love that show! The penguin is always up to something. After lunch mom let us play in the backyard. […]
We are practicing creating maps using Google. 
Yup, I said it. Today was the best first day I've ever had! First Thing: All the students showed up, excited about their first day of 5th Grade. We started the day with a class selfie! Team Building/Collaboration Who says we can't begin collaborating on Day 1? In the name of collaboration and team work, […]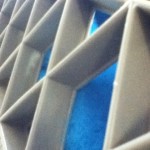 We have started video taping our morning announcements. That's right, we now have a News Show called KCAM Morning News. That's why our school ROCKS! KCAM Morning News 2-27-14 from Lisa Nowakowski on Vimeo.
If you have been to a Google Summit or other Googley type event, you have most likely witnessed a Demo Slam. For those of you who have not, a Demo Slam is where a presenter (anyone really) is given 3 minutes to show off their coolest, geekiest, most interesting tech 'thing'. I have seen Demo […]