5thgrademagnet
We are 5th graders in Mrs. Pursley's and Ms. N's classes.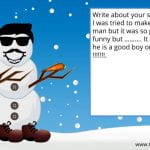 Oscar and Kevin share their Snowpeople and a little about them (the snowpeople).
Northeast Natives   600 years ago, before Columbus came, Northeast Natives lived here. Their food, shelter, and ways of life were different from what we have today.   They got their food from their surroundings. The men went out and hunted for food; they hunted deer, fish, buffalo, and birds. The women also picked berries. […]
Cats have a long history on earth. Domesticated cats have helped humans for centuries.
Cats have been domesticated and loved for over 10,000 years.  The text stated that Domesticated means that we tame wild animals to live with humans (source 2).   I know from the text that cats have been pets from as far back as 10,000 to 12,000 years ago ( source 1) . In source 1, it said they found 300,000 cats buried in a pet cemetary in  Egypt. Similarly, Romans revered cats (Source 1). Furthermore, in Source 2, it said that cats were brought to Cyprus, an island, by boats.
Cats helped humans 10,000 to 12,000 years ago. Based on what I read in Source 1, the people were thrilled that cats killed mice. For instance, cats ate the mice that were in the crops and storehouses (Source 1). In addition, according to the text cats were brought on ships to kill the mice.
Every cat has come from one wildcat. The text stated that scientist studied DNA of cats from long ago and today (Source 2). Cats have conquered every continent but one (Source 2).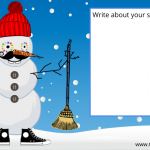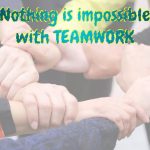 We discussed the themes we found in Frindle.
We described a character from Frindle.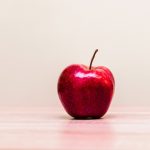 Nick was nervous about giving his report; all the information was jumbled in his head. In 7th period Nick was called to give his report right away. Nick started to give his presentation. The presentation was 12 minutes long and Mrs. Granger was the only one interested. After 18 minutes, Mrs. Granger stopped him. The […]
EXAMPLE Bud's luck changed dramatically throughout the book. In the beginning, Bud's luck seemed to be bad. For example, we know that his mom died and that he was in a orphanage then, sent to a few foster homes. The last foster home he went to was the Amos'. Bud's luck here was rotten. Bud […]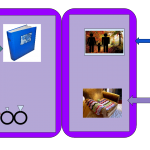 We read Bud, Not Buddy. He carried a suitcase. This is what I would put in mine.